Rigo Philippe
Nationality :
Belge
BirthDate :
1959-10-14
Civil state :
Marie
Title :
Titre
Academic status :
Professeur, Directeur
Adress :
BAT. B52/3 ANAST (Systèmes de transport et constructions navales)
chemin des Chevreuils, 1
4000 Liège 1
Belgium
Email :
Phone :
+32 (0) 43 66 93 66
Mobile :
Fax :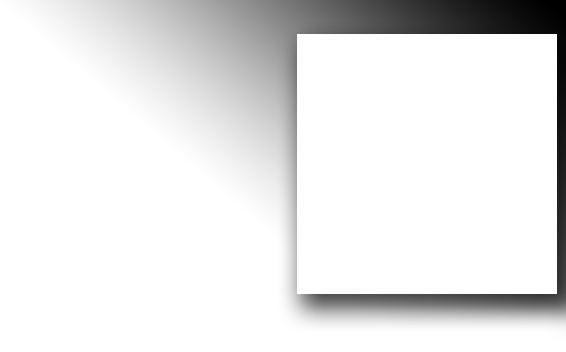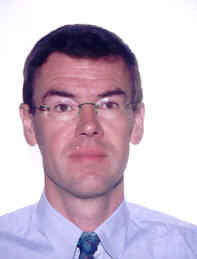 Curriculum Vitæ
Engineering degree:
Agrégé de l'Enseignement Supérieur Universitaire, University of Liège, 1999.
Degree in Naval Architecture, University of Liège, 1994.
Doctor (Ph.D), University of Liège, 1988.
Degree of Civil Engineering (MSc), University of Liège, 1982.
Awards and Fellowships:
PIANC International Gustave Willems Award, Munich, 1989.
Japan Society for the Promotion of Science Award (J.S.P.S.), 1990.
Charles Lemaire Award, Académie Royale of Belgium (Classe des Sciences), biennale 1990-92.
Magnel Award of Bureau SECO, Brussels, 1999.
Adolphe Wetrems Award, Académie Royale of Belgium (Classe des Sciences), 2002.
Hann Award Winner, SNAME, Boston, USA, 2002.
Post-doctoral fellowship, University of Kyoto (JSPS funds), Japan, 1990-91.
Visitor Professor, University of Michigan, Dept. of Naval Architecture & Marine Engineering (NA&ME), Ann Arbor, Michigan, USA, 2000-2001.
Research activities:
Design and analysis of naval and hydraulic structures (strength and stress analysis).
Optimization of naval structures based on the manufacturing costs (LBR-5 Software).
Ultimate strength of stiffened plates, hull girders, … (ISSC committee III.1,...)
Hydraulic steel structures: storm surge barriers, lock gates, mobile weirs, sluices, floating bridges, etc.
Projects with Industry
River emergency closure Blanc Pain gate, MET Ministry, Waterways Div., Belgium, 2001.
Optimization of a LNG gas carrier of 72000m3 , ALSTOM, St. Nazaire, France, 2001.
Closure gate for the Port of Zeebrugge, TECHNUM, Fev. 2002,
Vigneux lock gates, SOGREAH- VNF, France, Sept. 2002
MARPOL project, Madagascar (World Bank), Bureau CADIC & Gombert, Janv. 2003.
Research Projects:
- INTERSHIP (European Project, 6th Framework): "Design for Production" with Newcastle Univ., Sirehna (Fr), Alstom Chantiers de l'Atlantique (Fr) and IZAR (Spain), 2004-2006.
ISO: WG3 "Standard Guidelines for Ultimate Strength Limit State Assessment of Ship Structures" of ISO TC8/SC8 «Structures on Ships and Marine Technology», 2003-2006.
MARSTRUCT (European Project, 6th Framework): «Marine Structures: Design, Strength, Reliabilty,…», with Glasgow and Lisbon universities, 2004-2008.
CREDIT D'IMPULSION (ULg) : «Virtual modeling of ship production», 2003-2005.
VNF (Ministry of Waterways, France) : "River mobile weirs", 2004-…
FIRST SPIN OFF Project: «OPTI-LBR5» (Development of the LBR-5 optimisation software), DGTRE Walloon Region Ministry, 2002-2004.
CGRI – DRI(RW), Project ULG-UTC (Bucharest), «Hydraulic structures», 2003-2005
INITIATIVE-5 Research Project, OPTI-COST "Assessment of the Steel Production Cost", DGTRE Walloon Region Ministry, 2003-2006.
WG26 (PIANC Working Group): «Design of Control Structures Used on Navigable Waterways: Controllable Weirs and Gates», Chairman, 2003-2005.
Memberships
- ISSC: Member of 5 technical Committees since 1991 and "Belgian Correspondent" of the ISSC Standing Committee.
Member of reviewing committees: "Marine Structures", "ISOPE", "Journal of Ship Research", …
PIANC (Intern. Assoc. of Navigation): Member of the Belgium National Board and of the International INCOM Committee (Inland Navigation),
Member of the French VNF Committee in charge of the "River Mobile Weirs Project"
Member of ISO TC8/SC8 «Structures on Ships and Marine Technology»
WEGEMT (European Association of Universities in Marine Technology and related Sciences), member of the executive committee, 2003-2006.
Publications:
- "Analysis and Design of Ship Structure", Chapitre 18 du livre "Ship Design and Construction" (Volume I), Publ. SNAME, Editeur: T. Lamb, USA, 2003, pp18-1 à 18-76.
"Least Cost Optimum Design of Stiffened Hydraulic and Floating Structures", A.I.P.C.N. Bulletin, n°101, April 1999, pp33-45.
"A Module-Oriented Tool for Optimum Design of Stiffened Structures", Marine Structures, Elsevier Science Ltd., vol 14/6, Nov. 2001, pp611-629.
"Least-Cost Structural Optimization Oriented Preliminary Design", Journal of Ship Production, USA, vol.17/4, Nov. 2001, pp.202-215.
"An Integrated Software for Scantling Optimization and Least Production Cost", Ship Technology Research, Schiffahrts-Verslag "Hansa", vol.50, 2003, pp.126-141.
"Scantling Optimization Based on Convex Linearizations and a Dual Approach", Marine Structures, Elsevier Science Ltd. ., vol. 14/6, Nov. 2001, pp631-649
"A Framework for Simulation Based Design of Ship Structures", Journal of Ship Production, SNAME, vol.18, n°1, Feb. 2002, pp.33-46.
"Comparison of Rational-Based and Rule-Based Optimum Design of Ship Structures", SNAME Transactions, vol.110, (2002), pp.435-451.
"Sensitivity analysis on ultimate strength of aluminum stiffened panels", Marine Structures, Elsevier Science Ltd., vol. 16 (2003), 437 –468