The OptiView ® environment helps you to quickly and easily optimize the planning of your shipbuilding workshops. This environment is designed for workshops where surface allocation is the main issue. The unique integration of various visualization tools for selection, filtering, and reporting around a core of data management allows you to effectively optimize complex problems.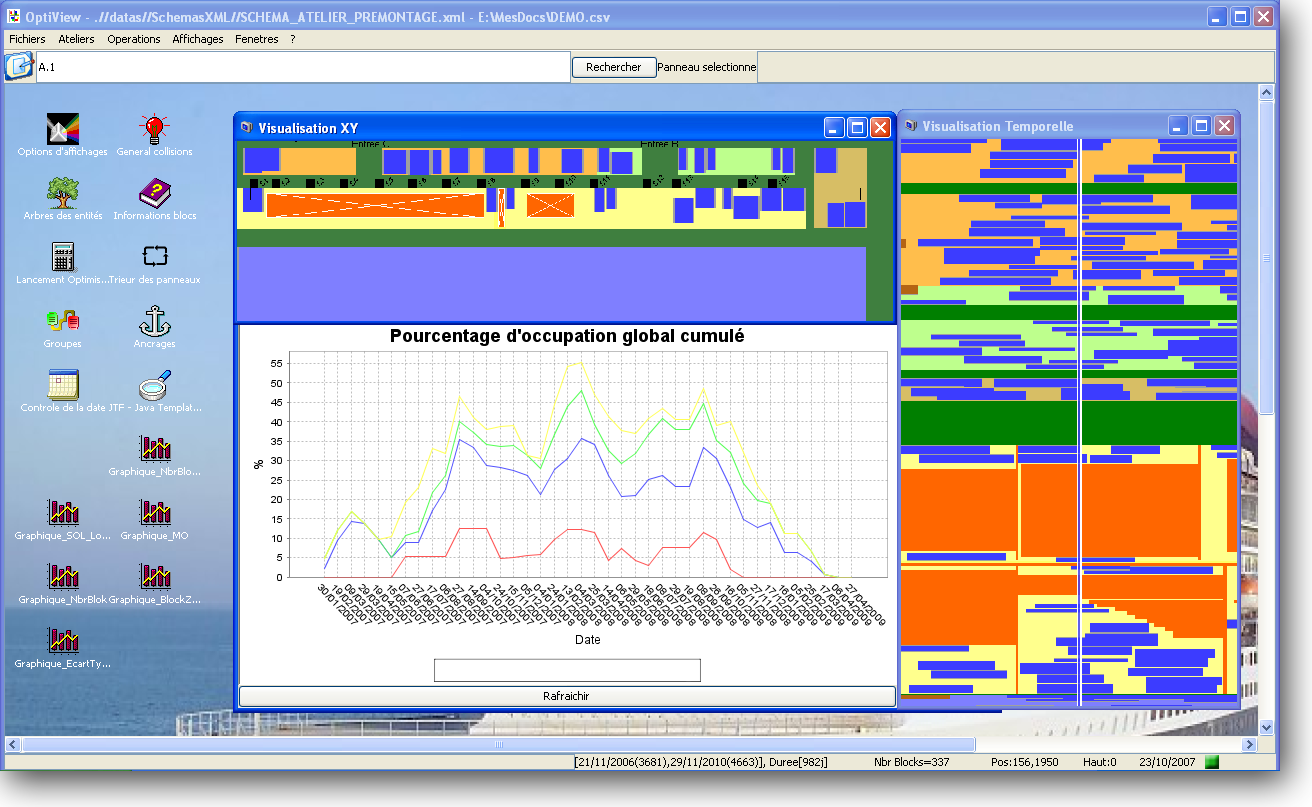 OptiView ® was designed to help you:
To make the automatic allocation of your activities (blocks, panels, etc..) in your production workshops.
To minimize the surface lost on the ground.
To simulate long-term and day to day impact of delay on the overall planning.
To generate automatically the output reports (surface utilization, labor utilization, etc..).
Attention to ergonomics of the interface greatly facilitates the grip of the tool.

For more details see the Optiview Folder.