Hull Life Cycle & Assess Integrity Management System
General framework of research
The offshore wind power potential is huge compared to the onshore one because the lack of space on the mainland highly reduces the potentialities. Thus, many "monopile" offshore windmills have been built in the recent years and many "floating" offshore windmills projects are now under consideration.

Due to the high cost of offshore windmills building, a large-scale development is necessary. However, the cost relative to maintenance is also substantial because of the difficulty to access to these structures. A real-time and powerful asset integrity management system for offshore wind farms and an adapted maintenance strategy become essential. The HLC-AIMS project treats this type of aspects.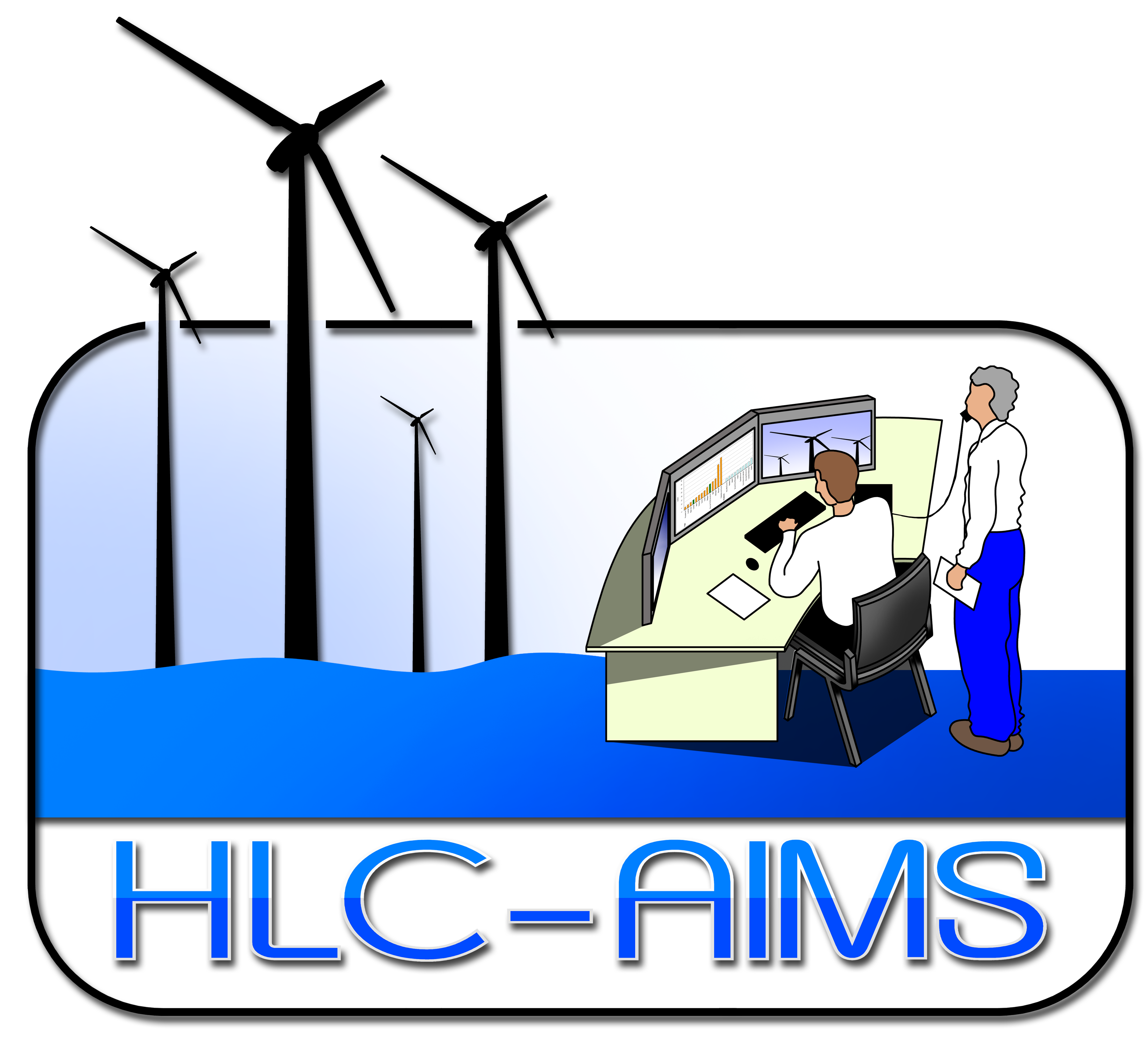 Characteristics and objectives of the HLC-AIMS project
The project purpose is to develop a maintenance program to control offshore windmills remotely from centers located on the mainland. Thus, the number of human interventions performed on the structures during their life-time will be reduced and the costs will decrease. A structural integrity management system of a floating windmills farm will be developed. It will integrate the following functions:
- Automatic recording of plates thicknesses, coating condition, cracks and data sent by permanent sensors,
- Management of a database using the standard HCM format, gathering all data of multiple sources, and enabling the use of a 3D modeler and a 3D visualizer,
- Assessment of the structure condition, using a finite element calculation, after updating of thicknesses in the f.e.m. model,
- Generation of inspection drawings based on an analysis of the risk factors in the structure,
- Realtime decision making assistance for the maintenance of a floating windmills farm.

For that project, ANAST is part of a consortium including Bureau Veritas of Paris, the company DN&T (spin-off of ULg specialized in shipbuilding and located in Angleur), Research Centre Ifremer based in Brest and MME (materiaal Metingen Europe) in Rotterdam.
Video presentation

You can also download the video HERE